Repair & Upgrades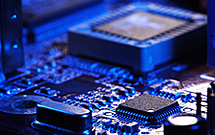 We repair and upgrade most brands of computer systems and laptops. From simple hardware replacement to complex board level repairs, our highly skilled technicians can have you back up and running as quickly as possible.
For urgent repairs, we do have a priority service available at additional cost. With our priority service, your system will go on the bench in the next available position.
VIRUS AND MALWARE
We are specialists in virus and malware removal. Most systems can be effectively cleaned and restored to operating condition. Some, however, cannot, and must be formatted and reloaded. We will advise you early in the cleaning process if this is the case.
DATA RECOVERY
Have you had a hard drive crash? We are also specialists data recovery, with several sophisticated data recovery tools to effectively recover lost data. If we cannot recover your data, we partner with data recovery experts with advanced tools and clean rooms to complete the data recovery process.